Grand Forks roofer terminated following heat stroke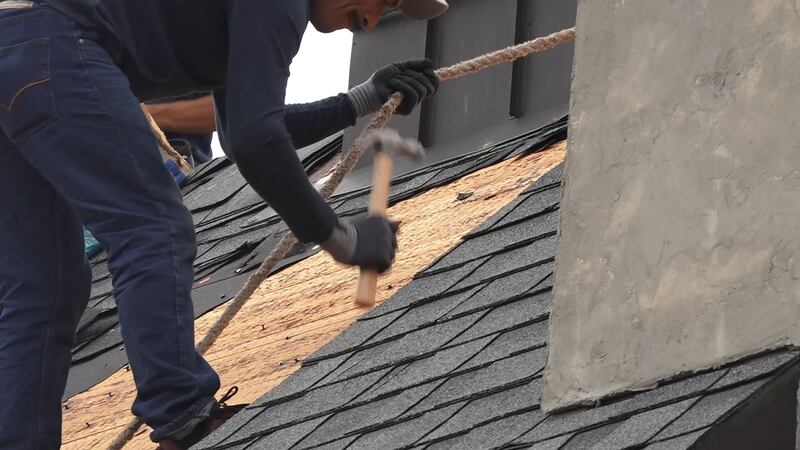 Published: Aug. 22, 2023 at 9:22 PM CDT
FARGO, N.D. (Valley News Live) - A North Dakota roofer says he's been fired after carrying out a roofing job at the demands of his employer, despite extreme temperatures. The incident left him battling a severe heat stroke and ultimately resulted in his termination.
Andrew Hibbard, says he suffered a heat stroke on a roof where the temperature peaked around 176 degrees.
"Heatstroke is no joke, it was bad," Hibbard said. "I said sure, I'll do the job. then we did a temperature check, and it was 176 on the roof."
Expressing his reservations, Hibbard raised his concerns with his company, only to have his concern brushed aside.
"I said, hey, I don't think we should be doing this," Hibbard said. "The boss just said get it done, we don't care." Despite his reservations, he carried on with the task.
After enduring several hours in the sweltering heat, the inevitable occurred.
"I had a heatstroke. I felt really dizzy, I couldn't talk. And then I started vomiting really bad." Hibbard said. "I hit the ground and passed out."
However, his ordeal didn't end there. Following his recovery, Hibbard faced another setback.
"They fired me." Hibbard said. "They don't have insurance, and they won't pay me, and they ended up changing their numbers."
Hibbard, A Minnesota native, states his only reason for coming to the area was for work.
After his termination, Hibbard states his employer not only finished the job without him, but left him at the hospital, and with no transportation back to the Twin Cities.
"If they've done this to me, they're just going to keep doing it. That's the problem," Hibbard said. "If they could just listen, I'd say get, grow up, you're messing with people's lives."
Hibbard also extended a cautionary message to individuals in his industry who might be asked to jeopardize their health.
"Juts get off the roof. Just get off, because this heatstroke is no joke." Hibbard said.
For those working in high-temperature environments, the Occupational Safety and Health Administration (OSHA) recommends monitoring one's physical condition closely. Symptoms such as nausea or dizziness should not be ignored, and seeking medical attention when necessary is advised.
Valley News Live attempted to contact Hibbard's former employer, but has not received a response back.
Copyright 2023 KVLY. All rights reserved.