Dilworth Walmart employee awarded for saving a dog out of a burning vehicle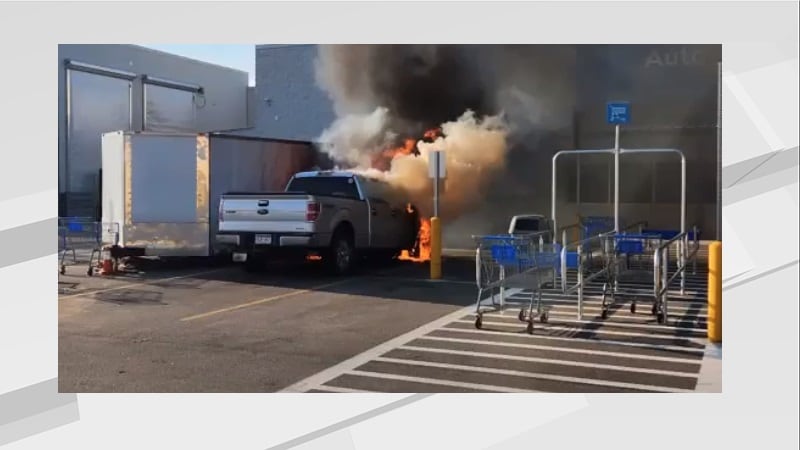 Published: Aug. 29, 2023 at 12:41 PM CDT
DILWORTH, Minn. (Valley News Live) - Dilworth Police say around 7:00pm on June 29th, they received a call for a truck fire at Walmart by the fire service center. Emergency crews say when they got to the fire, the truck was fully engulfed in flames and that a utility trailer full of combustible construction supplies was very close by.
Investigators quickly learned that a Walmart employee, Christopher Wootton of Moorhead, could smell burning, so he ran out of the building with a fire extinguisher to try to put out the flames, but the fire was too large. Instead, Dilworth Police say Wootton was able to get inside of the vehicle during the fire to rescue a dog that was inside.
"We believe that due to his heroic efforts of this alert employee, he not only saved the life of the dog, he also was able to prevent greater damage to the work trailer and the building itself." said Dilworth Police.
Christopher Wootton was awarded a Citizen's Award at the Dilworth City Council meeting Monday night. No word yet as to what started the truck fire.
Copyright 2023 KVLY. All rights reserved.