Zoo providing beloved 20-year-old giraffe with hospice care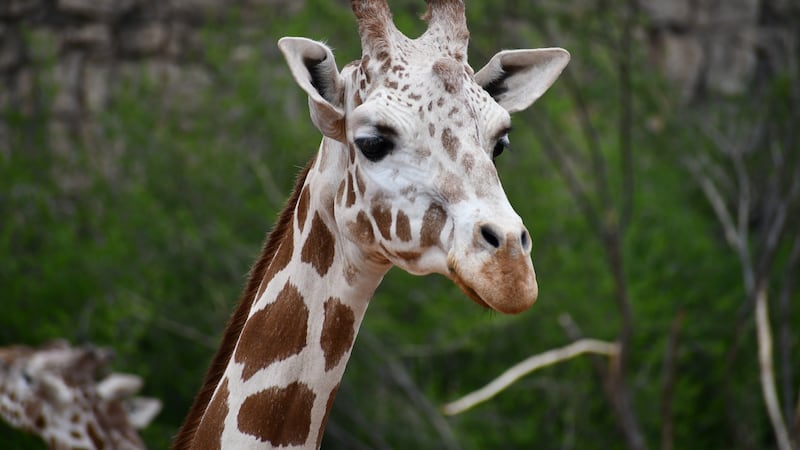 Published: Sep. 6, 2023 at 5:22 PM CDT
COLORADO SPRINGS, Colo. (KKTV/Gray News) - A zoo in Colorado says it's preparing for the inevitable as one of its beloved giraffes moves into hospice care.
Mahali, 20, is already four years over the median life expectancy for a giraffe and is showing signs of reduced mobility and range of motion.
"He's still having more good days than bad days, and although we know how quickly that could change, we're focused on giving him every possible bonus day we can comfortably," said Jason Bredahl, animal care manager at the Cheyenne Mountain Zoo.
According to the animal care team, it's only a matter of time before they say goodbye to Mahali, but they're enjoying every day they have with him in the meantime.
"Mahali is doing well but we know he won't be here forever," Bredahl said. "Right now, we're committed to making him comfortable and providing opportunities for him to be as active as possible."
One of the secrets to Mahal's longevity is his reported willingness to allow keepers to treat him for various medical issues.
"Mahali has benefited from his medical team going to great lengths for him. For many years, he has voluntarily participated in training and has been wearing orthopedic shoes," the zoo team said. "Without his most recent treatments, we might not have had these last three years with him."
Even in his twilight, the zoo team said Mahali hasn't lost his sense of humor.
"Mahali still makes his care team laugh with his antics and doesn't miss an opportunity to remind them he'd rather not waste his time on lettuce," Bredahl said.
Bredahl added, "He's a big giraffe and a big presence in the herd. We're grateful for every day we still have him."
Copyright 2023 KKTV via Gray Media Group, Inc. All rights reserved.