UPDATE: Arson and domestic violence charges filed against Moorhead man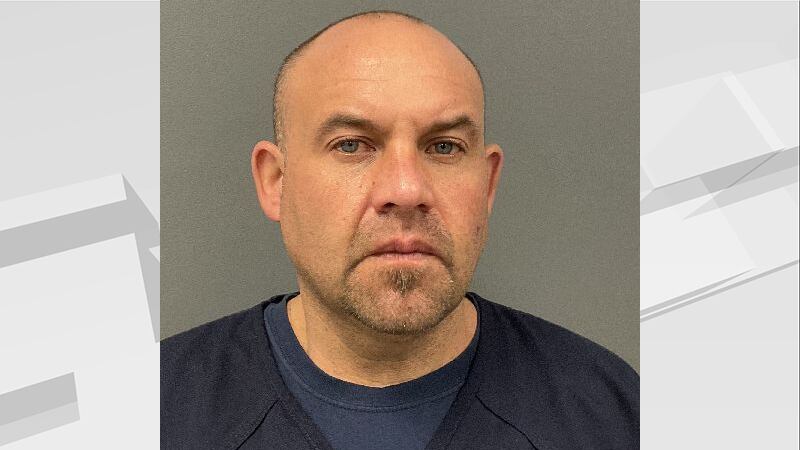 Published: Sep. 9, 2023 at 10:38 PM CDT
MOORHEAD, Minn. (Valley News Live) - A 41-year-old man was arrested Saturday evening for arson and other charges after an hours-long standoff in a Moorhead neighborhood.
Sean Christopher Ahrenholtz is charged in Clay County Court with two counts of 1st degree arson, 1st degree burglary, false imprisonment, 3rd degree assault and 5th degree domestic assault.
On Saturday, September 9, at approximately 1:20 p.m., the Moorhead Fire Department and the Moorhead Police Department responded to an active fire in the 800 block of 7th Avenue South.
Upon arrival, officers saw a man run back into the home where the fire was happening. A short time later, the man, later identified as Ahrenholtz, emerged onto the home's roof. While the fire department was actively fighting the fire, Ahrenholtz refused to come down and threatened to jump if anyone approached.
The fire department extinguished the fire and began investigating while the police department continued communicating with the man on the roof. Police say during the investigation, it was determined Ahrenholtz had been involved in a disturbance with a woman who lived in the home.
With the assistance of the Red River Valley SWAT negotiators, officers were able to take the male into custody at approximately 9:00 p.m.
In court documents filed on Monday, September 11, the victim told officers Ahrenholtz has a long history of alcohol and methamphetamine use, as well as mental health issues. The victim told investigators that Ahrenholtz accused her of using metal shavings to control him through electromagnetic fields.
The victim told officers that a verbal argument between her and Ahrenholtz became physical on September 9 and he pushed her onto the ground. Court documents state that Ahrenholtz went outside and the victim locked him out, but he allegedly broke into the home and punched her in the head several times.
The woman says she tried to call 911, but was unable to. Ahrenholtz is then accused of lighting bags of laundry on fire and telling the victim "they would burn together." She was able to escape from the home and saw that the porch was also on fire.
According to court documents, the victim was taken to the hospital where an examination revealed she suffered a concussion, likely from being punched several times.
Police and fire investigators determined the fire on the porch and in the home were deliberately set.
Ahrenholtz made his first court appearance on Monday morning. A judge set bail at $1 million without conditions or $750,000 with conditions.
Copyright 2023 KVLY. All rights reserved.