Negotiations continue between Hormel Foods and its meatpacking workers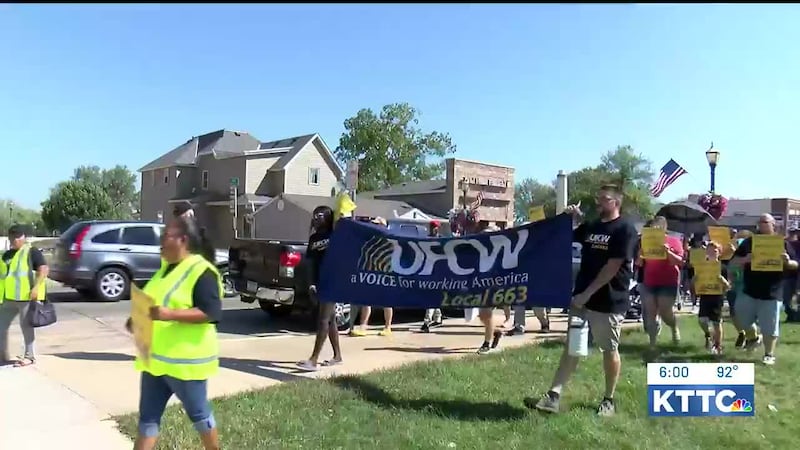 Published: Sep. 11, 2023 at 6:01 PM CDT
AUSTIN, Minn. (KTTC) – This week, workers at the Hormel plant in Austin will vote on a final offer from the company. The workers' current contract expired on Sunday.
On Labor Day, a march organized by Local 663 United Food and Commercial Workers (UFCW) demanded Hormel provide what they call a fair contract for essential meatpacking workers.
Hormel employees and community members were standing in solidarity, negotiating for better pay, job safety, and benefits.
The union says last week, Hormel gave them an offer that does not include what they feel are good wages or secure pensions.
The bargaining committee is unanimously recommending a "no" vote. The vote is set to happen on Wednesday and Thursday.
Hormel told KTTC Monday morning it remains optimistic an agreement will be reached. Hormel says it has had strong working relationships with the UFCW and negotiations will continue in good faith.
KTTC also reached out to labor union members in Austin and is awaiting their response.
Copyright 2023 KTTC. All rights reserved.