Early voting begins in Minnesota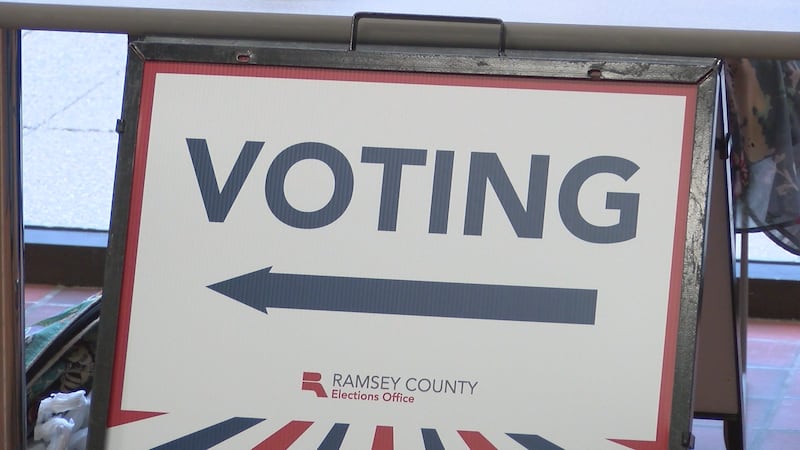 Published: Sep. 22, 2023 at 6:15 PM CDT
ST. PAUL, Minn. (GRAY) – The November election might still be a few weeks off, but Minnesotans can vote in person starting Friday.
Precincts around the state opened their doors to early voters for the first time this year.
"Election day is no longer just the day that we vote, election day really is the last day that we vote. The first day is today, the beginning of the absentee or early voting period," said Secretary of State Steve Simon on Friday.
Simon believes absentee voting, which includes both voting by mail and in-person early voting, has become a pivotal part of the state's elections process.
"Choice is key. And Minnesota voters have made very clear in the last few years that they like and appreciate that choice," Simon said.
Simon explained that in recent years, absentee voting has only grown more popular.
The method surged in popularity during the 2020 election, with more than 50% of the state voting by absentee ballot. Since then, the numbers have tapered off, but Simon says they're still steadily increasing.
"It's hovering around a quarter [of voters] and slowly and steadily increasing. If I had to guess, in the coming years, it'll probably settle in at around a third or so," he said.
Voters like Sharon Slettehaugh who cast her ballot in St. Paul on Friday say it's both convenient and important to be able to vote early.
"I'm going to be traveling. So I wanted to be sure and get it done. I'm active in the League of Women Voters and I really promote how important it is for people to vote," she said.
Slettehaugh believes early in-person voting can encourage some people who wouldn't otherwise vote, to do their civic duty.
"Because of these kinds of things, some people, for example, who may be handicapped or may need help with languages may find it easier to come and do it when it's not so crowded," she said.
You can find your local polling place on the Secretary of State's website.
Copyright 2023 KTTC. All rights reserved.