Minneapolis to transfer land back to Red Lake Nation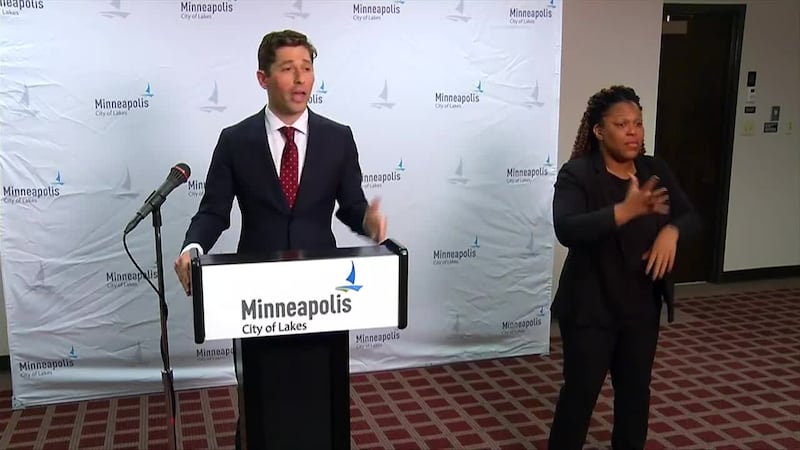 Published: Sep. 21, 2023 at 8:39 PM CDT
MINNEAPOLIS (KARE 11)— It was history in reverse Thursday as Minneapolis leaders announced a plan to transfer two parcels of city-owned land back to Indigenous people. Specifically, the land would go to the Red Lake Band of Chippewa Indians.
The parcels at 2931 and 2937 Bloomington Avenue are right next to each other in Ward 9, home to the city's "largest urban American Indian population." While one parcel is a vacant lot, the other has a building on it. The city has owned this land for 40 years.
"We purchased these two parcels for $1 each," Red Lake Nation Chairman Darrell Seki Sr. said. "Cost $2. That's because we didn't want to be given. We wanted to buy it on behalf of the Red Lake Nation people."
Red Lake leaders are proposing to use the building as a healing and opioid treatment center that may include housing. Renovations are already underway. Meanwhile, the empty lot would become a community healing garden to host sacred ceremonial services.
Ombimindwaa Gidinawemaaganinaadog, or Uplifting Our Relatives, plans to run programming.
"We are gonna drop our disparities, smash our disparities, once and for all," executive director Cheri Goodwin said. "We'll have food. We're gonna have a kitchen. We're gonna have showers. We're gonna have washers and dryers. We're going to have cultural services to start and these plots of land will be our culture community garden … We could have whatever we dream here."
City leaders noted, that in 2021, the rate of opioid deaths among Native residents was 30 times higher than white residents. They also said Mayor Jacob Frey's 2024 budget proposal includes funding to continue a pilot program pairing opioid response teams with hospitals.
"We're partnering directly with a community that has been disproportionately harmed," Frey said. "This is not about providing some land, doing a deal and then walking away from a very serious problem."
Next week, the plan will be presented to the council. A final decision is expected on Oct. 5.
Copyright 2023 KVLY. All rights reserved.