One Bright Star hosts Children's Memorial event; puts spotlight on grieving families
Published: Sep. 25, 2023 at 9:53 AM CDT
MANKATO, Minn. (KEYC) - A gathering at Erlandson Park in Mankato brought together dozens of families to remember their children.
The Children's Memorial event is hosted by One Bright Star, an organization that focuses on providing families who have experienced the loss of a child.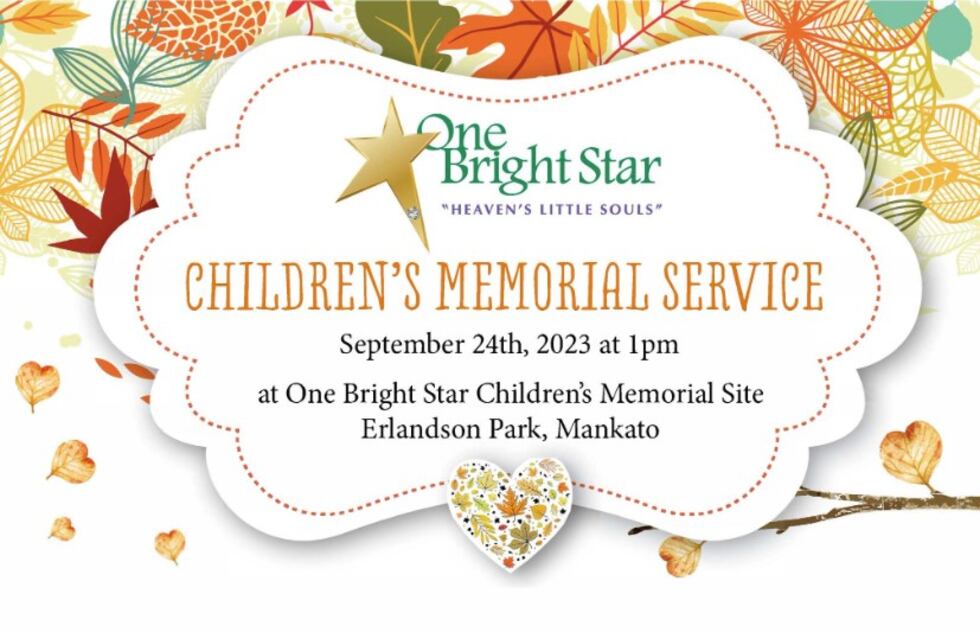 "You're not alone," said Attendee Dena Iverson. "For myself, I went through [a] still birth and it's something that I didn't know much about until I had gone through it and everybody's story here is so unique, and yet we're still able to come together and remember our babies and remember our children."
This year's event marked 20 years since they started hosting it. Today's event gave families the opportunity to receive a rose to represent their lost child and hear their child's name which is important for their healing processes, along with the release of doves.
"I am incredibly honored," said Erica Fisher, Executive Director of One Bright Star. "While I've never lost a child, so I can't relate exactly to how they're feeling; but I'm definitely honored to be there for them and hold their hand through this journey; because this is a tremendous loss, [and] we can't do this alone."
There is no fee for registration to attend this event. It was open and free to all families who have lost children.
"It's very humbling and it also gives me hope and courage," said Alicia More, the President of Bright Star. "I am very fortunate not to have lost a child, but to see the courage and the bravery of other families who have experienced the loss -- they are amazing people and to be surrounded by them and to help them remember and work on their grief journey is very special."
The Children's Memorial Event was hosted by One Bright Star and is always held on the last Sunday of September.
Click here to download the KEYC News Now app or our KEYC First Alert weather app.
Copyright 2023 KEYC. All rights reserved.