Duluth police release more information on Tuesday's Morgan Park incident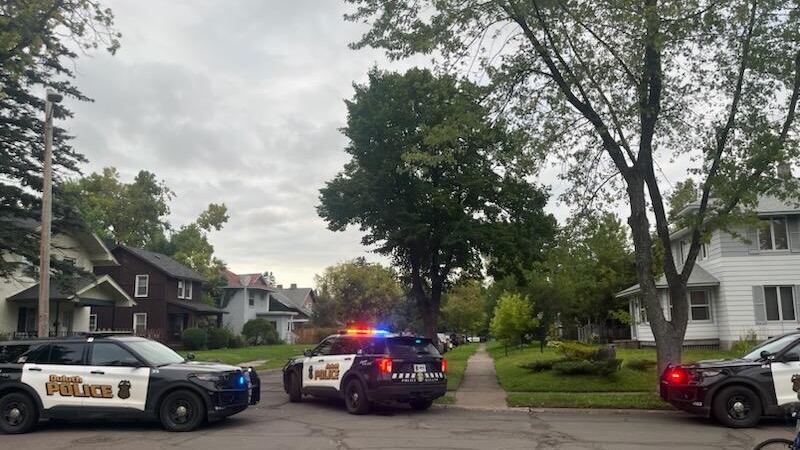 Published: Sep. 27, 2023 at 3:14 PM CDT
DULUTH, MN. (Northern News Now) - Duluth Police have released more information on what happened during an incident of a person with a gun.
According to the DPD, officers responded to a call around 4 p.m. for reports gunfire at 86th Ave W in the Morgan Park neighborhood of Duluth.
The male victim said he was shot by a woman he knew.
Police say he was able to flee the scene to call 911.
Before finding the woman, authorities removed a downstairs resident of the home for their safety.
The downstairs resident stated a second shot was fired from inside the home before police arrived.
According to police, the Duluth Police Tactical Response Team (TRT) and Crisis Negotiation Team (CNT) responded to the scene to help officers.
After multiple unsuccessful attempts to contact the female, TRT entered the home and located the female who was dead.
Authorities say after further investigation, they were able to determine that the female died from an apparent self-inflicted gunshot wound.
No other injuries were reported.
Click here to download the Northern News Now app or our Northern News Now First Alert weather app.
Copyright 2023 Northern News Now. All rights reserved.