Highway 14 expansion opening between Nicollet and New Ulm delayed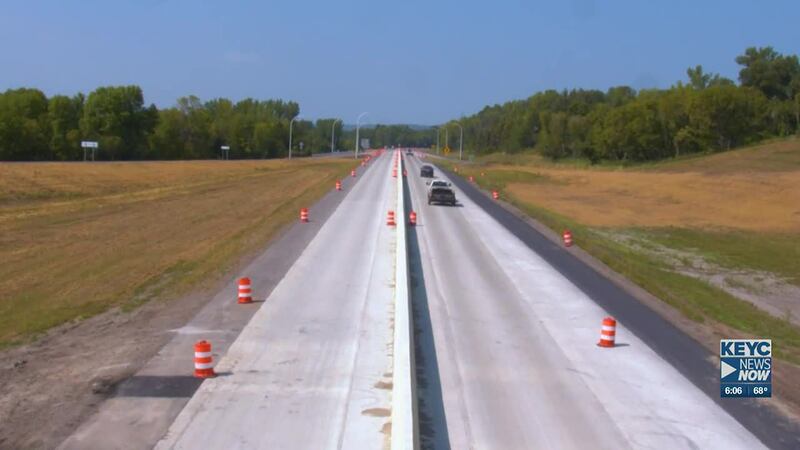 Published: Sep. 29, 2023 at 2:28 PM CDT
MANKATO, Minn. (KEYC) - The Minnesota Department of Transportation says the opening of Highway 14 from New Ulm to Nicollet to thru-traffic will be delayed by one month.
Originally anticipated to open in mid-October, officials now expect Highway 14 to open to traffic in mid-November due to concrete paving delays. MnDOT says they're working with the contractor and anticipate concrete paving will resume in mid-October.
Additional construction work remaining before the highway can open includes: paving the shoulders, installing guardrail and signage, striping, and adding rumble strips.
The new interchanges at County Road 37 near New Ulm and County Road 12/24 near Courtland opened to local traffic in mid-September.
Traffic has been detoured to Highways 15, 68 and 169 since the spring 2022. After Highway 14 opens to traffic in mid-November, construction on the project is expected to continue with little impact to traffic until the contractual completion date of the project in June 2024.
Highway 14 from New Ulm to Nicollet has been under construction since spring 2022.
Project information is available online at: https://mndot.gov/d7/projects/14newulmtonmankato/index.html.
Click here to download the KEYC News Now app or our KEYC First Alert weather app.
Copyright 2023 KEYC. All rights reserved.