Applications now open to farmers for wolf protection grants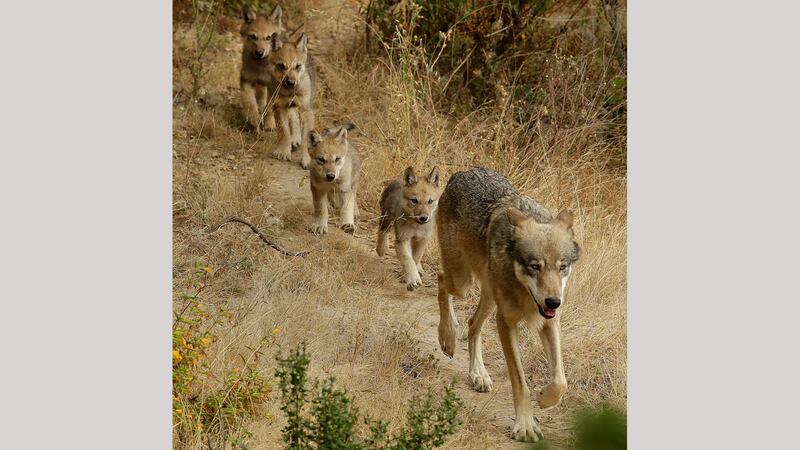 Published: Oct. 2, 2023 at 8:09 PM CDT
ST. PAUL, Minn. (GRAY) – An annual grant program from the Minnesota Department of Agriculture (MDA) opened up applications Monday for its Wolf-Livestock Conflict Prevention Grant Program.
"This is a grant program we've run for about five or six years now," said Mark Abrahamson with MDA.
Abrahamson said the program helps farmers protect their livestock from wolf attacks without having to worry about financial burdens.
"Minnesota will reimburse livestock producers who lose animals due to wolf depredation, and we also will make grants to livestock producers to help them take measures to prevent wolf depredation in the first place," he said.
The prevention measures are where the grants do the most heavy lifting.
The idea is to help farmers build prevention measures like fences, gates, and shelters to keep wolves away, all while providing them an 80-20 match.
"Another popular method that farmers will use is guard animals to keep wolves away from those vulnerable animals. But that's the idea, to prevent the loss in the first place," said Abrahamson.
Run-ins with the animals might be fairly uncommon, but in areas of the state with a concentrated canine population, those extra measures can help make a difference.
"It's prevention. So, if you can have those tools in place before wolves come into contact with livestock, that helps reduce the risk," said Dan Stark, a Large Carnivores Specialist with the Minnesota DNR.
For the most part, those interactions are confined to small parts of the state.
"There are about 2,900 wolves and they range across the northern third to half of the state," said Stark.
MDA says it's looking for thorough applications in parts of the state with a wolf population.
"They need to have put a lot of thought into what they would be purchasing and installing and what the costs are. Because those are all things that we'll be looking at in the application," he said.
Applications are open starting this week and run through January. The department says this year, $95,000 of federal and state funding are available for the program.
Copyright 2023 KTTC. All rights reserved.