AG Ellison reaches settlement over $2.3B in attempted unauthorized withdrawals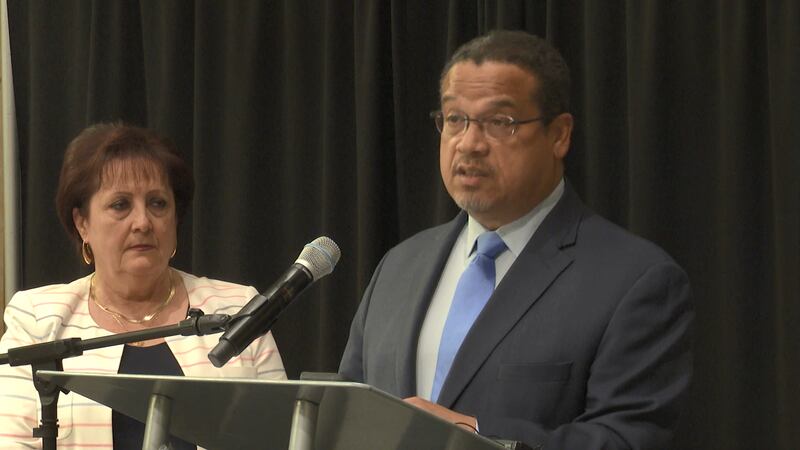 Published: Oct. 23, 2023 at 1:18 PM CDT
ST. PAUL, Minn. (KEYC) - Minnesota Attorney General Keith Ellison reached a multibillion settlement over unauthorized withdrawals.
AG Ellison joined an alliance of 49 attorneys general in announcing an settlement with payment processor ACI Worldwide over a 2021 testing error that led to the attempted unauthorized withdrawal of $2.3 billion from the accounts of over 477,000 mortgage-holders.
As part of the settlement, ACI will pay $10 million to the states, including $119,718.60 to Minnesota.
On Apr. 23, 2021, ACI tested the Speedpay platform when it incorrectly gave live Mr. Cooper consumer data into the ACH system, resulting in ACI erroneously trying to withdraw mortgage payments from hundreds of thousands of Mr. Cooper customers on an unauthorized day.
In several cases, some consumers were subjected to multiple withdrawal attempts of mortgage payments from their personal bank accounts. While most of the withdrawals didn't go through, or were reversed, 1.4 million transactions, totaling $2.3 billion, were processed.
This affected over 477,000 Mr. Cooper customers.
The investigation found that the April 2021 incident was possible due to significant defects in ACI's privacy and data security procedures and technical infrastructure related to the Speedpay platform.
Joining AG Ellison in the settlement with ACI are the attorneys general of 49 states and territories
Click here to download the KEYC News Now app or our KEYC First Alert weather app.
Copyright 2023 KEYC. All rights reserved.