Sleepy Eye man charged after alleged murder, suicide attempt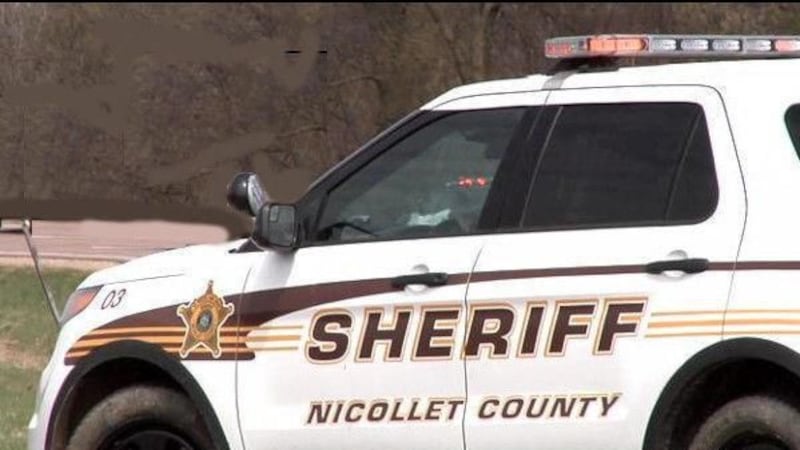 Published: Oct. 27, 2023 at 3:56 PM CDT
MANKATO, Minn. (KEYC) - A man from Sleepy Eye is accused of attempting suicide and aided in the suicide of a woman near a boat landing in Ridgely Township.
According to a criminal complaint, during the early morning of Thursday, Oct. 26, the Nicollet County Dispatch Center received a call from a distressed Casey Narvaez, 39, muttering statements and questioning how he was alive.
As officers arrived on the scene, they say they found Narvaez standing outside of a vehicle with cable ties around his neck. Police say dryer vent tubing was observed to be attached to the exhaust pipe of the vehicle.
Inside the vehicle, officers discovered a deceased woman body, also with cable ties around her neck.
Narvaez was taken to Sleepy Eye Hospital and later questioned.
Upon questioning, Narvaez said he was in a relationship and living with the victim.
He first claimed that he used marijuana the day before, closed his eyes and woke up at the boat landing with ties around his neck.
Narvaez then allegedly admitted that his story was fabricated, and that he and the victim had made a suicide agreement.
After getting off of work, Narvaez said that he and the victim went to the hardwood store to buy cable wires and dryer vent tubing. He claimed that they attempted suicide by carbon monoxide poisoning, but were unsuccessful.
According to the complaint, Narvaez said he and the victim then placed wire around their own necks. The woman died, but Narvaez survived.
Investigators later brought the victim's body for an autopsy. They observed that the cable ties were very tight around the victim's neck, to the point where surrounding skin covered parts of the ties.
Further investigation showed video surveillance of Narvaez arriving at the hardware store, and purchasing the ties and dryer vent.
Narvaez was later questioned again.
When confronted about the tightness of the cables around the victim's neck, Narvaez stated that the victim asked him to help her tighten the wire.
According to the complaint, Narvaez then said he tightened the victim's ligature with his left hand. He reportedly told police that he knew tightening the ligature would cause the victim's death.
Narvaez now faces two felony charges, which include second degree murder and aiding suicide.
Narvaez appeared in court Friday afternoon. Bail is set at $800,000 without conditions and $400,000 with conditions.
Click here to download the KEYC News Now app or our KEYC First Alert weather app.
Copyright 2023 KEYC. All rights reserved.