Kasson-Mantorville Drama Department putting on sensory-friendly performance of "Seussical" Monday night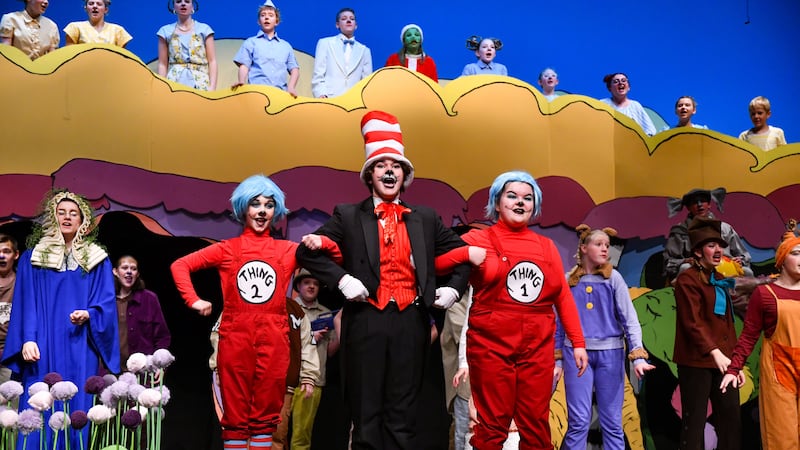 Published: Nov. 13, 2023 at 4:55 AM CST
KASSON, Minn. (KTTC) – A local theater is looking to make the performing arts more accessible.
The Kasson-Mantorville Drama Department is putting on the show "Seussical" with one of its performances being sensory-friendly.
A sensory-friendly show is for individuals of any age with a cognitive and/or physical disability.
The performance will look a little different than the other shows. Sometimes, bright lights and loud sounds can be overstimulating for neurotypical folk.
So, for this show, the house lights will be dimmed versus completely off, the sound effects' volume will be turned down, and there won't be any flashing lights.
Director Mel Ferris is leading the show with a more than 60-person cast with students in grades 3-12.
She says the goal of putting on a sensory-friendly show is to make theater more inclusive.
"Everyone needs to have that opportunity to experience something new and different, and this allows people in our community and anywhere in southeastern Minnesota that that want to come to have that experience. Maybe some of them for the first time," she said.
The sensory-friendly show is Monday night at 7. Admission for families and caregivers is free.
The show also continues into the weekend with shows on Friday and Saturday night at 7. The final performance on Sunday at 2 in the afternoon.
Copyright 2023 KTTC. All rights reserved.