15th annual Give to the Max Day kicks off on Thursday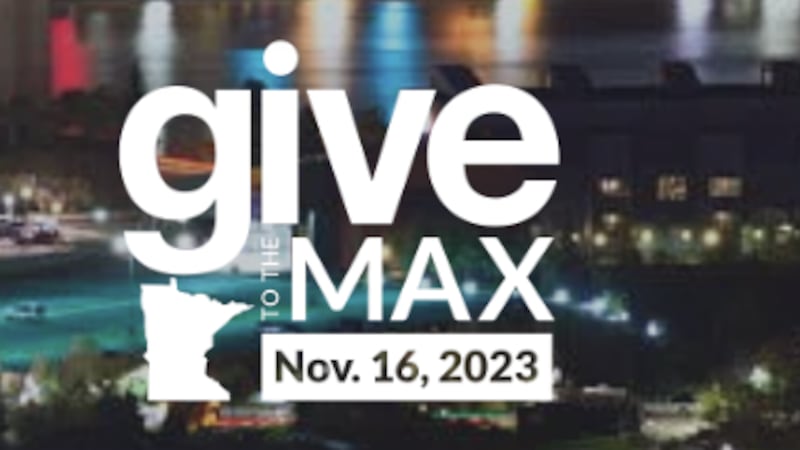 Published: Nov. 14, 2023 at 11:18 AM CST
MANKATO, Minn. (KEYC) - Thursday is Give to the Max Day, a statewide initiative where thousands of nonprofits set up fundraisers and even more people donate to a cause of their choice.
It's something that's been going on in Minnesota for 15 years now.
Since its start in 2009, it's raised over $245 million.
Last year, donors gave more than $35 million to more than 2,000 nonprofits.
According to organizers, out of the thousands of organizations that participate in Give to the Max Day, nearly half reported they were experiencing an increased demand at the end of 2021.
Many of the nonprofits rely on Give to the Max as their primary fundraising campaign.
Donations are currently open.
"They're supporting our neighbors, they're supporting our communities, they're supporting our children," said Jake Blumberg, Executive Director of GiveMN. "They're providing us with everything, from meals to entertainment and culture. There's really no part of our day-to-day life that does not have some sort of impact related to nonprofits in schools."
There are thousands of organizations to donate to and you can filter them by zip code or category on their website.
There are over 100 Mankato Area nonprofits participating in the day.
Click here to download the KEYC News Now app or our KEYC First Alert weather app.
Copyright 2023 KEYC. All rights reserved.