Police: St. Jude employee fatally shot while defending family from robbery; 2 arrested
Published: Nov. 15, 2023 at 5:02 AM CST
MEMPHIS, Tenn. (WMC/Gray News) - Two people have been arrested and charged after an employee with St. Jude Children's Research Hospital was shot and killed while walking in a Tennessee park with his family.
Police say 32-year-old Alexander Bulakhov died after he was shot Sunday night near Tom Lee Park in dowtown Memphis. Officers responded to the scene at 7:54 p.m., WMC reports.
Bulakhov was on a walk with his wife and 2-year-old child when a man in a ski mask approached them with a gun and demanded their property, according to an arrest affidavit. Bulakhov surrendered his wallet, and the man pointed the gun at his wife.
In an attempt to defend his wife, Bulakhov struggled with the suspect over the weapon, at which point he was shot. He was rushed to Regional One Hospital, where he died from his injuries.
Police say the suspects took off in a white Toyota Camry.
Memphis resident Jacob McLemore was nearby when the situation unfolded.
"Car pulled up, there's a driver. They were headed this way on Tennessee [Street]. The passenger got out, came up here. The whole thing happened really quick, like 90 seconds tops, and then, he ran back to the car," he said.
McLemore says he likes to take walks with his young son in Butler Park every morning and sometimes in the evening, adding he feels safe there. But that sense of security was stripped away by Bulakhov's death.
McLemore says Bulakhov immigrated to Memphis to help save lives at St. Jude.
"It doesn't look great. You got an immigrant that comes here to enjoy the freedoms we have in America and work for a great company like St. Jude, and then, he gets taken from his family. That's just, man..." McLemore said.
He says from one father to another, he empathizes with a man trying to protect his family.
"I'm less concerned with myself, but with this guy [his son], I don't think I'll be coming down here after dark anymore," McLemore said.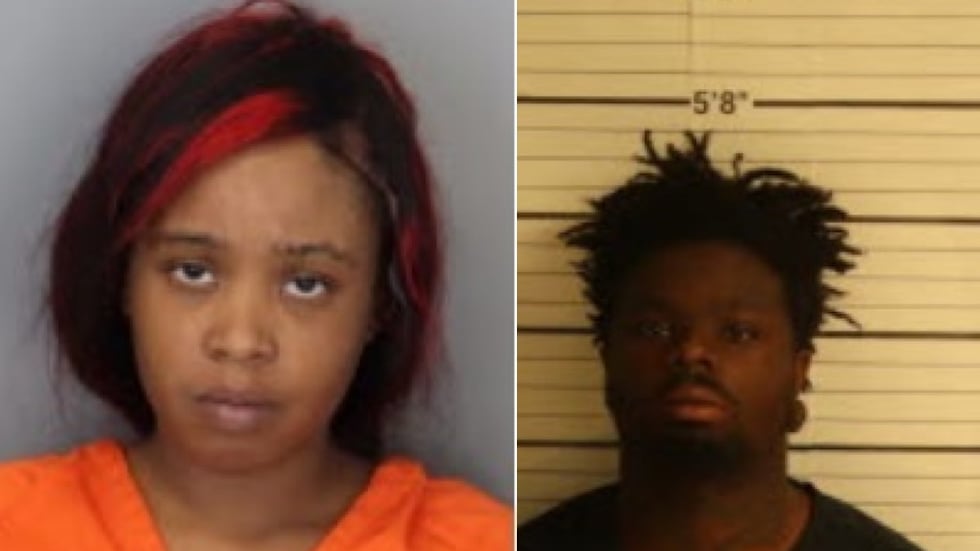 Police say the investigation led officers to the area of Whitney Avenue and Steele Street on Monday afternoon. There, they recovered the white Camry and detained 23-year-old Marious Ward and 22-year-old Brandy Rucker.
After further investigation, both Ward and Rucker were charged with first-degree murder, first-degree murder in perpetration of a robbery, especially aggravated robbery, criminal attempted first-degree murder, employing a firearm during the commission of a dangerous felony and criminal attempted aggravated robbery.
Ward and Rucker are due in court Wednesday morning.
A representative from St. Jude says the research hospital is deeply saddened by the loss of Bulakhov, adding their thoughts and prayers are with the family.
Copyright 2023 WMC via Gray Media Group, Inc. All rights reserved.