Woman arrested for felony animal cruelty, police say possibility of another arrest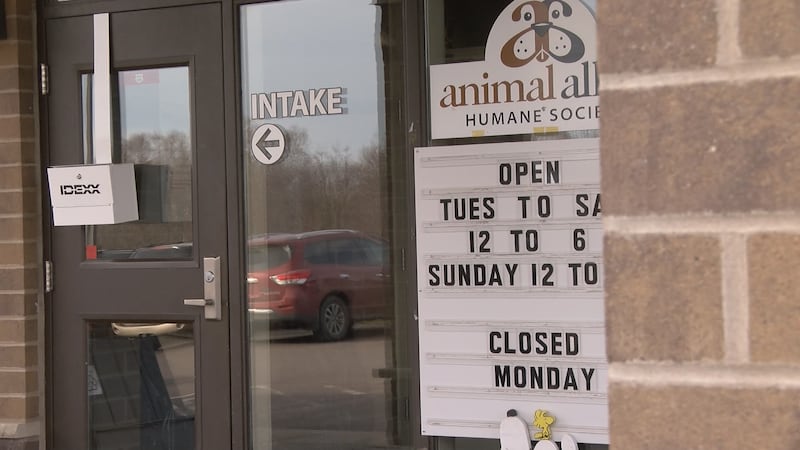 Published: Nov. 14, 2023 at 6:52 PM CST
ST. LOUIS COUNTY, MN. (Northern News Now) - A Cloquet woman has been arrested and held on charges of animal cruelty in connection to a dog's death.
The St. Louis County Sheriff's Office arrested 24-year-old Rainna Korby Monday for felony charges of animal cruelty. Korby is being held in St. Louis County Jail for allegedly not taking care of a dog that she owned, according to police.
Her dog, nicknamed Lovebug was surrendered to Animal Allies, a center that takes in stray and surrendered dogs in southern St. Louis County, Hermantown, and Proctor. Authorities say another woman dropped off Love Bug after she claims she found Lovebug in a ditch Saturday night.
Lovebug died a few hours later.
After further investigation of evidence including text messages, authorities discovered the woman's story of finding Lovebug in a ditch was false. Sgt. Eric Sathers with the St. Louis County Sheriff's Office said multiple arrests can be made for the crime if authorities believe they also played a role in the neglect that lead to Lovebug's death.
"It lies with whoever was charged with the care of that animal," said Sgt. Sathers. "And for us to determine that we have to do a thorough investigation. We interview multiple people, we're going to look at other sources of evidence, which might include text messages."
Sgt. Sathers said Korby's case was presented to the St. Louis County Attorney's Office and she will likely be charged Wednesday.
Kelsey Pettit, the Practice Manager at Animal Allies, says they take in strays all the time, but this case was different and difficult.
"I try to be more realistic and I try not to get my hopes up too much when cases like him come in, but he's just like he had this spirit in him, oh God," said Pettit through tears as she remembered the state of Love Bug when he was brought in.
Pettit believes there was a possibility that Lovebug could have made it had he been brought in sooner.
"I just wish that people felt more comfortable to reach out to us and ask for help," said Pettit. "If he had come to us even a week ago, two weeks ago, I'm pretty sure his story would have ended up a lot differently."
The Humane Education Manager, Nicole Facciotto, said people have options if they have a pet and can no longer take care of them.
"We do ask for surrender fees when people are calling to surrender their pet but we don't ever, ever, ever want anyone to feel like they can't bring us an animal out of fear of not being able to pay," said Facciotto. "If you feel that an animal is in immediate danger, you want a welfare check done. Yes, you can call your local authorities and contact us as well."
Click here to download the Northern News Now app or our Northern News Now First Alert weather app.
Copyright 2023 Northern News Now. All rights reserved.