Additional offenses could be offered in Kingsbury murder case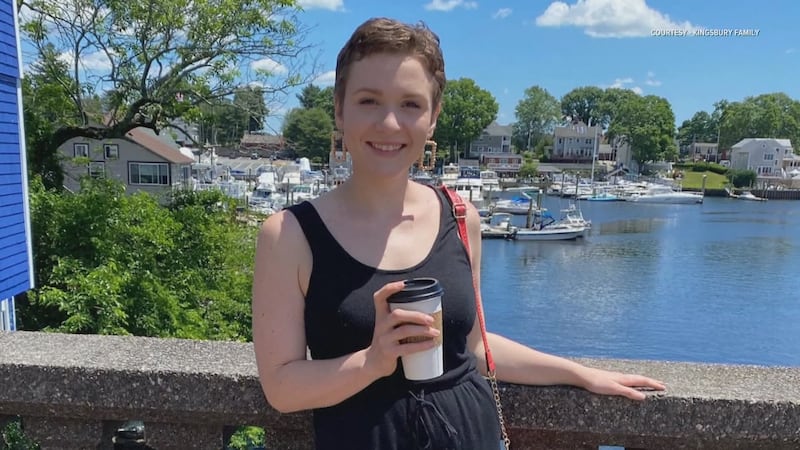 Published: Nov. 20, 2023 at 5:32 PM CST
WINONA, Minn. (KTTC) – New documents have been filed in the case of Madeline Kingsbury's murder and additional offenses could be on the way. The mother of two was murdered in March and her remains were found in between Choice and Mabel in June.
Her alleged killer, and the father of her two young children, Adam Fravel is charged with two counts of first-degree murder. One charge passed down by a grand jury is for committing domestic abuse with a past pattern of domestic abuse.
One of the documents filed is a notice filed by prosecutors of evidence for additional offenses to be offered to Fravel at trial. Prosecutors believe there is more to what Fravel did, compiling a list of statements by nine witnesses to demonstrate that Fravel caused the death of Madeline Kingsbury.
The witnesses for additional offenses include family and friends of Madeline Kingsbury.
The second document filed is a notice of intent to introduce evidence as substantive evidence. This is evidence that supports the existence or non-existence of a fact to be determined at trial.
Prosecutors are looking to admit evidence and out-of-court statements backing up the charges of domestic violence against Fravel.
The documents names 14 witnesses that gave statements to law enforcement, Winona County attorney staff, and testimony to a grand jury. Those witnesses also include family, friends and current boyfriend at the time of her death Spencer Sullivan.
Statements given by witnesses describe the ongoing relationship between Kingsbury and Fravel instances of verbal and physical domestic violence, statements about what Kingsbury would do if she ended the relationship and her intent to move out of the townhome the two shared.
Prosecutors are also seeking another aggravated sentence against Fravel.
"The victims were treated with particular cruelty for which the offender should be held responsible," prosecutors wrote.
Fravel is back in court on December 14 for his Omnibus hearing. These typically determine which evidence can be used during trial.
Copyright 2023 KTTC. All rights reserved.