Weekend Anchor/Multimedia Journalist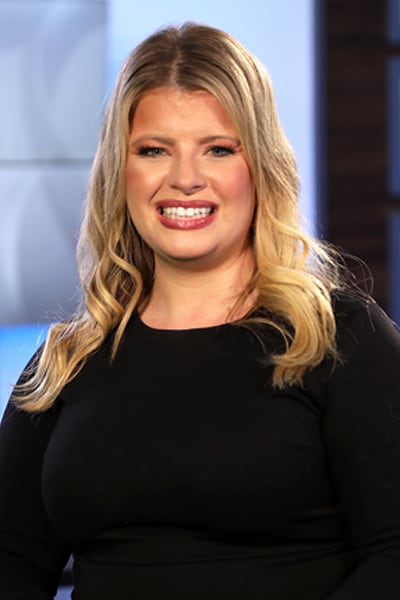 Megan is beyond excited to be in Rochester at KTTC. She is a native of Pewaukee, Wis. She received her BA in English and French from Carroll University in 2007. She worked as a case manager at a behavioral health hospital for nearly 12 years. Although she loved helping her patients, she wanted a new challenge.
Her dream since she was 10 was to be a broadcast journalist. She went back to school and received a second BA in Journalism and Media studies from UW-Milwaukee in 2019. She was also a reporter intern at WKOW in Madison, Wis.
While at UWM, she was the multimedia editor of the school's newspaper The UWM Post and a staff reporter for Media Milwaukee.
She won a Milwaukee Press Club award for best "Hard News Feature" for her story about how service dogs help veterans with PTSD. Veteran affairs is important to her. She has volunteered for the Badger Honor Flight in the past.
She is the mother of Isabella and Amelia and the proud wife of her husband Jeremy, a United States Marine Corps veteran. In her free time, she enjoys spending time with her family, listening to live music and snuggling with her rescue chihuahuas, Stella Marie and Liberty Rose.
Feel free to say hi or send story ideas to Megan at mzemple@kttc.com.
Education
Carroll University, BA English, French
UW-Milwaukee, Journalism
Awards
Milwaukee Press Club Award, "Best Hard News Feature"