Evening Anchor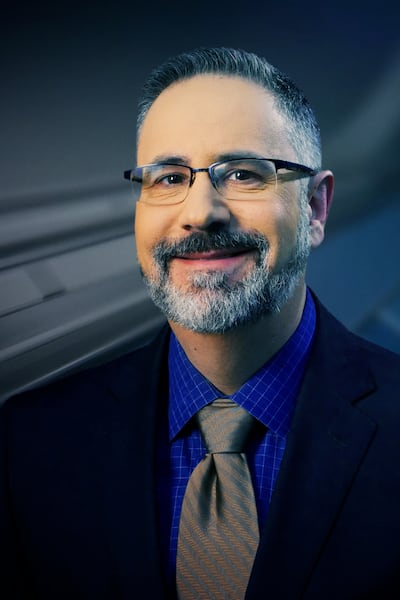 A native of Oakland, California, Dion Cheney graduated from California State University at Hayward in 1994. (Now CSU-East Bay). He graduated with a major in Broadcast Journalism and a minor in Political Science.
Cheney joined KEYC in 1998, two weeks after the March 29th tornado outbreak. During the first year of his KEYC career, he worked behind the scenes; running cameras and audio during newscasts. After that, Cheney accepted a reporting position and even anchored the weekend and midday newscasts. In 2003 he moved into the main anchor position. Over a decade later, Cheney still anchors the 6 p.m. and 10 p.m. newscasts.
His work at KEYC has taken him all across southern Minnesota and northern Iowa. His work has also taken him places like Jamaica and Kosovo. But Cheney says the best part of the job is right at the station. He treasures getting to work with people like Perry Dyke, Curt Crandall, Bob Conzemius, and countless others over the years.
Outside of work, he enjoys classical and jazz music, used book sales, reading, and defeating his coworkers in Jeopardy.
• Hometown?
Oakland, CA.
• What's your favorite part of your job?
I met Perry Dyke
• What got you interested in the news?
Taking TV classes in junior college gave me the confidence to pursue a career in news.
• What's your favorite candy?
The old Whatchamacallit (pre-caramel)
• What's one thing you can not live without?
Books!
• Have you ever been told that you look like someone famous?
Mark Tarello
• If you had access to a time machine, where and when would you go?
To see the Rat Pack live in Las Vegas.
Education
California State University at Hayward (now CSU-East Bay)