First Alert Meteorologist
KEYC Mankato, MN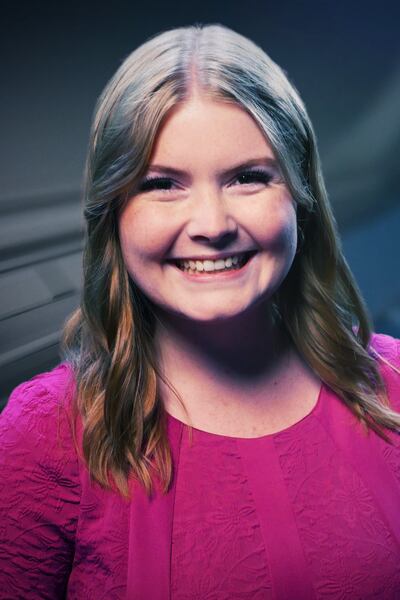 Emily is a meteorologist at KEYC. She started at KEYC as a weather intern in May 2022, and made her on-air debut in June 2022. She joined the weather team as a part-time meteorologist in August 2022 while finishing her last year of school. After receiving her degree at Mississippi State, she joined the station full-time in June 2023. In her free time, Emily loves cooking, hiking, shopping and traveling!
Hometown?
I'm originally from Texas, but I spent my early childhood growing up right outside of the Twin Cities. I then moved to northern Mississippi in 5th grade and remained in Mississippi until I moved to Mankato after graduating college.
Alma Mater?
I graduated from Mississippi State University in May 2023 with a degree in Geoscience with a concentration in Broadcast Meteorology and a minor in Communication. Hail State & go Dawgs!!
What's your favorite part of your job?
I love covering severe weather. It is fast paced and sometimes unpredictable, which is very exciting. It is also very important to me that I keep my community safe during dangerous weather.
What's your dream story?
I've always wanted to do a weather report live from Antarctica! What did you want to be when you were growing up?
When I was very little, I loved flying in airplanes, so I wanted to be a pilot! What got you interested in weather? Growing up in Minnesota, there was a park with a tornado siren across the street from my house. Oddly enough, I wasn't scared of thunderstorms, but I was terrified of the scary noises the siren made. In 1st grade, I brought home a box set of weather books from a book fair at school and loved looking at the pictures of tornadoes and lightning. My love for weather continued when I moved to Mississippi and experienced many tornado seasons and continued to learn why weather does what it does. I fell in love with journalism in high school when I joined our school's newspaper, then joined our broadcasting club and discovered that I loved being on camera. When it came time to decide what I wanted to do after high school, I put my passions for writing, journalism, broadcasting and weather together and decided I wanted to be a broadcast meteorologist! And remember the box set of weather books? They're still on my bookshelf!
What's your favorite candy?
It's really hard for me to just pick one favorite! I love Twizzlers, Ferrero Rocher hazelnut chocolates, Snickers and Peanut M&Ms!
What's your favorite food?
Really any type of pasta, but if I had to specifically pick one, macaroni & cheese!! Fun fact, I eat at least two boxes of Kraft every week! Favorite Book? Of Mice and Men by John Steinbeck! I read it for the first time in high school when it was assigned in my AP English class. I've read it over 10 times since then!
What's your biggest pet peeve?
My biggest pet peeves are any loud and unnecessary mouth noises like chewing loudly, humming, whistling or snoring.
Education
Mississippi State University