Morning Reporter | Producer
KEYC Mankato, MN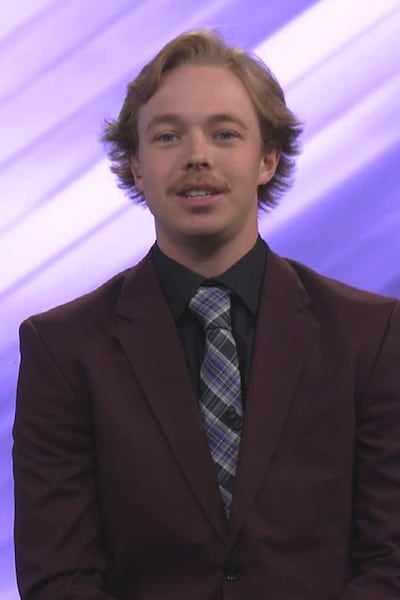 Jackson started at KEYC as a sports intern in the fall of 2022 and was hired full time in May of 2023. In his free time during the summer, he plays townball for a team close to his hometown, enjoys days on the lake, is an avid hunter and also enjoys watching his favorite Minnesota sports teams continuously break his heart every year. His family consists of Mom, Dad, and three younger sisters! He came to Mankato to finish out his schooling at MNSU and has since fallen in love with the outskirt parts of the city, going for walks and seeing the peace and quiet sides of town. Jackson hopes to continue to grow while at KEYC and bring people stories that everyone can enjoy.
Hometown?
I grew up in Lonsdale before my family moved to New Prague when I was in my junior year of high school.
Alma Mater?
Started at UW-Stevens Point in Wisconsin before transferring to MNSU for my final year. #RollDawgs #RollMavs
What's your favorite part of your job?
Connecting with people about something that they love doing and being able to share it with everyone.
What's your dream story?
Covering a professional MN sports team winning a national title.
What did you want to be when you were growing up?
I would say my dream was to be a Nascar driver because of my dad who raced when I was younger.
What got you interested in sports?
Growing up playing sports there was no doubt I had a love for them and wanted to be a part of them in any way I could.
What person do you most admire?
For sure my parents, wouldn't be who I am today without them.
What are your hobbies?
I don't have a lot of hobbies but my main two are playing townball for Veseli and deer hunting in the fall
What's your favorite season?
Definitely the fall season, 50-70 degrees, college and NFL football back on, hunting season, the changing of the leaves, having a fire going by the lake up north, ya can't beat it.
Education
Minnesota State University, Mankato