Sponsored - The following content is created on behalf of Mount Kato Ski Area and does not reflect the opinions of Gray Media or its editorial staff. To learn more about Mount Kato Ski Area, visit https://www.mountkato.com/.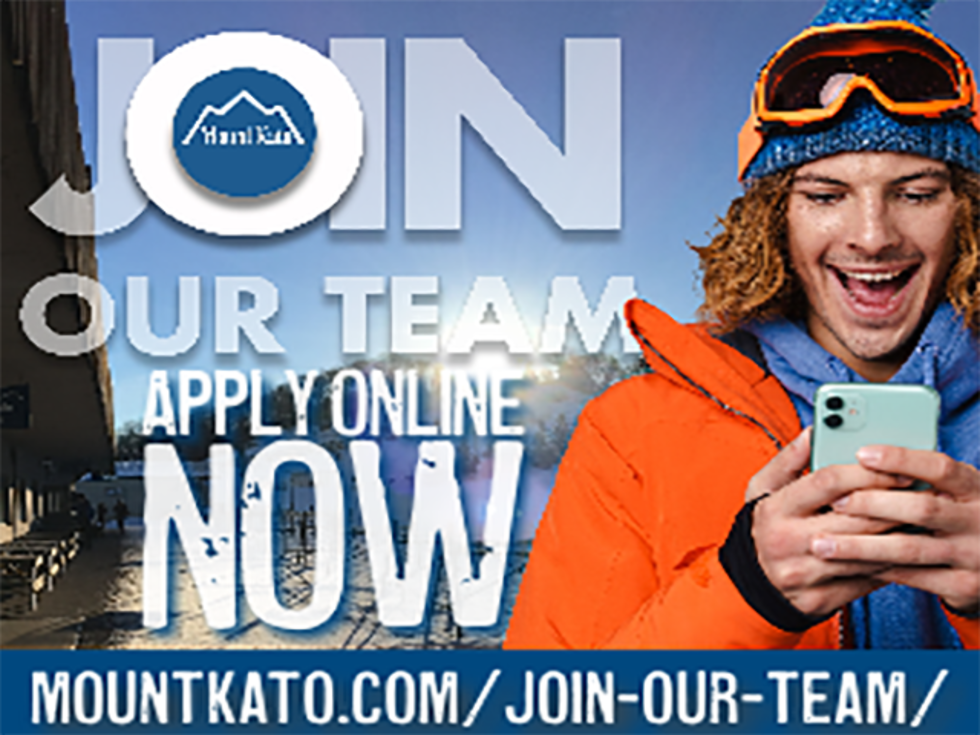 Are you ready to join an incredible team of like-minded, outdoors-oriented people who enjoy the snow as much as you do?Join the staff at Mount Kato just in time for the start of the season!
Mount Kato Ski Area is hiring for lift operators, snowmaking, grooming, maintenance, instructors, food and beverage, bartenders, tech shop and rental shop staff.
With endless opportunities and fantastic benefits, would-be applicants are getting the chance to join an amazing team dedicated to helping visitors and members of the community enjoy the snow and learn how to traverse it! We also offer flexible hours and competitive wages.
If a season on the slopes sounds like a blast to you, contact us today to get started!