First Alert Chief Meteorologist
KEYC Mankato, MN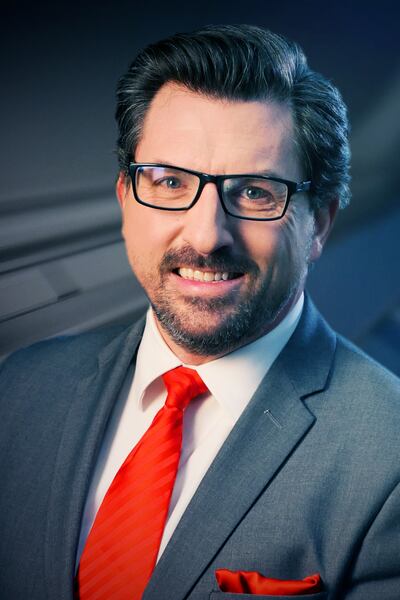 Shawn Cable is an Emmy® award winning meteorologist, anchor and reporter.
Shawn grew up in the town of Morgan, Minnesota. He started his broadcasting career while still in high school at "The Polka Station of the Nation" KNUJ radio (860 AM) in New Ulm, MN. The day he was hired for that job, his little town was hammered by hail the size of canned hams. It was the first storm that he had predicted, and knew then that he wanted a career that would help save lives by keeping people safe from storms.
After high school, Shawn headed west and became a Jackrabbit! At SDSU, he earned a bachelor's degree in choral and vocal music. Then, went on to receive certification in broadcast meteorology from Mississippi State University. Shawn is a member of the National Weather Association and holds the NWA Broadcaster Seal of Approval. In 2002 and again in 2005 Shawn was named "Best Weathercaster in South Dakota" by the Associated Press.
As a tenor vocalist, Shawn's had the privilege of performing with the South Dakota Symphony Orchestra, the Sioux Empire Brass Society, the South Dakota State University Concert Choir, and Statesmen. He also does a number of concerts each year with former White House pianist and South Dakota Native, Erik Apland.
When he's not forecasting or storm chasing, Shawn finds plenty of things to keep him busy. He loves spending time with his super talented and way too smart for her age 12-year-old daughter Norah. He also plays piano and sings in the contemporary worship band at his church. Shawn also loves to travel.
Education
South Dakota State University
Mississippi State University
Affiliations
National Weather Association,
Awards
Emmy® Award winning meteorologist
Best Weathercaster in South Dakota, Associated Press, 2002
Best Weathercaster in South Dakota, Associated Press, 2005